This listening practice simulates the second section of the IELTS Listening test. Listen to the audio and answer questions 11-15.

Note: After the instruction audio, you will have 20 seconds to look at questions before listening to the talk.
Questions 11-15

Choose FIVE answers from the box and write the correct letters A-I next to questions 11-15.
Town Library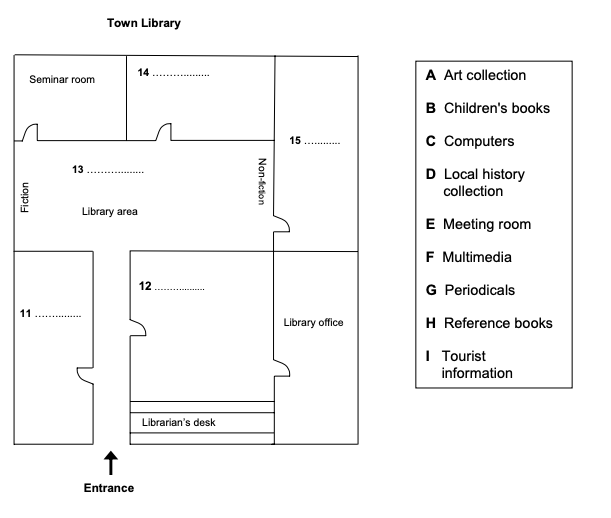 BestMyTest IELTS listening Report
Score Summary
Hello! :)

Submit your listening answers to auto generate this report.
IELTS listening LessonsCompleted:

0

/ 68