IELTS
®

Academic Writing Example Question

The Academic IELTS writing test consists of two tasks. Each task requires you complete one IELTS writing question. Task 2 is worth more points than task 1, so it is recommended you complete task 2 before completing task 1.

Have a look at the IELTS writing questions you can expect from task 1 and task 2.
WRITING TASK 1
IELTS Writing Sample Question
You should spend about 20 minutes on this task.
The chart below shows the number of men and women in further education in Britain in three periods and whether they were studying full-time or part-time. Summarise the information by selecting and reporting the main features, and make comparisons where relevant.
Write at least 150 words.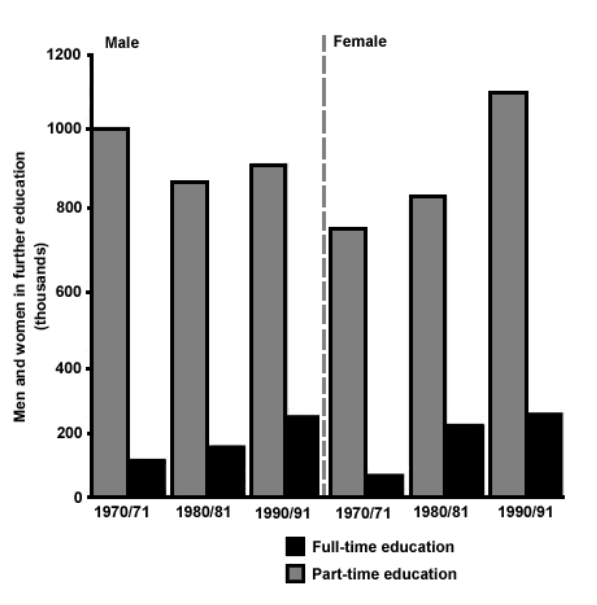 WRITING TASK 2
IELTS Writing Sample Question
Write about the following topic:
The first car appeared on British roads in 1888. By the year 2000 there may be as many as 29 million vehicles on British roads. Alternative forms of transport should be encouraged and international laws introduced to control car ownership and use. To what extent do you agree or disagree?
Give reasons for your answer and include any relevant examples from your knowledge or experience.
Write at least 250 words.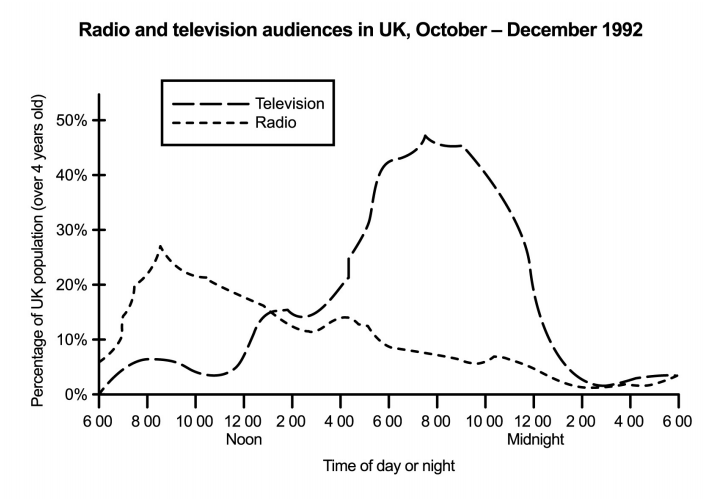 All information on this page was found on the IELTS official website: www.ielts.org

IELTS® is a registered trademark and jointly owned the British Council, IDP: IELTS Australia and Cambridge English Language Assessment.
This product is not endorsed or approved by IELTS®.