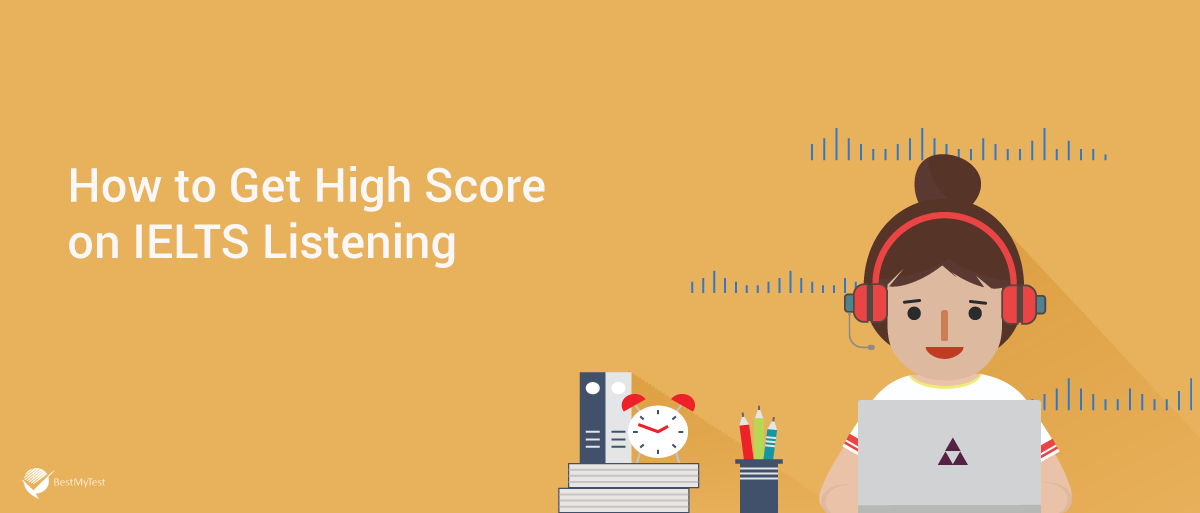 IELTS listening Practice: Free IELTS listening Samples
In this guide you will find free IELTS listening samples, IELTS listening practice questions, and IELTS listening exam tips. If you're looking for IELTS exam preparation and need a high IELTS listening score, this page contains everything you'll need to get started.
IELTS Listening Exam Info
The IELTS Listening Test is divided into 4 sections. In each section, you will listen to one or more native English speakers then answer 10 questions related what you just heard. Therefore, the IELTS listening section contains 40 questions in total. In general, the listening recordings start off easier and get harder as you progress through the exam. Each recording is heard only once and includes a range of accents, including British, Australian, New Zealand, American, and Canadian.
Section 1 – a conversation between two people set in an everyday social context. For example, you might hear a conversation about confirming details for a reservation, or placing an order over the phone.
Section 2 - a monologue set in an everyday social context. For example, you might hear a speech about local facilities, or someone providing directions, or presenting basic information about an event.
Section 3 – a conversation between up to four people set in an educational or training context. For example, you might hear a university tutor and a student discussing an assignment, or a couple of students discussing something from class.
Section 4 - a monologue on an academic subject. For example, you will hear a university lecture from a professor. This is the toughest recording on the Listening exam for most students.
The IELTS Listening Test takes around 40 minutes. You will spend 30 minutes on listening to recordings and answering questions. You will be given a Question Booklet and an Answer Sheet. The Question Booklet is where you will see all the questions you need to answer. The Answer Sheet is where you will write your final answers for grading.
You can check out the IELTS official listening answer sheet pdf here or just look at the image below :)
At the end of the listening section, you are given 10 minutes to transfer answers from your Question Booklet to your Answer Sheet.

IMPORTANT!
Misspellings and incorrect grammar are marked INCORRECT, so use the 10 minutes to double check your spelling and Grammar.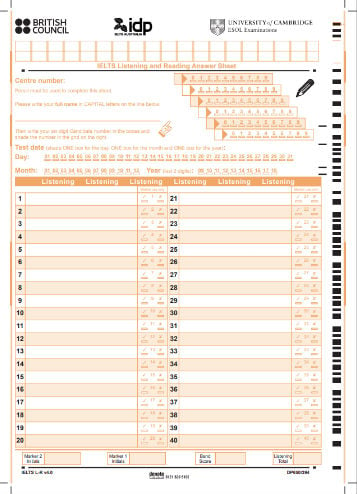 Free IELTS listening Sample PDF Download with Answers
Here are some free IELTS listening samples in PDF format with answers from the British Council (the makers of the IELTS exam). Try to answer the questions and see how you do!
How did you do answering the IELTS listening sample questions above? Did you find any of the questions difficult? If you did, it could benefit you to take a closer look at all 6 IELTS listening task types. The better you understand a task type, the less effort you'll need figuring out what you need to do resulting in more confidence and generally a higher IELTS listening score.
6 IELTS Listening Task Types